When you major in Spanish at Nebraska, you'll explore various aspects of the Spanish culture, learning to communicate effectively and developing intercultural competence by recognizing and appreciating the diversity of the Spanish-speaking world. Study abroad in Bilbao or Soria, Spain, take classes in Spanish for medicine or law and participate in a conversation exchange program. Prepare for a career in nonprofit work, teaching, business, translation, politics or social work.
College

Hours Required

120 credit hours

Minors Available
The Nebraska Difference
Curiosity
Discover what moves you with a diverse blend of academic disciplines.
Flexibility & Choice
Customize your degree with course choices. Add a minor or second major.
Hands-On Experience
Build knowledge, skills and experience in and out of the classroom.
Limitless Career Paths
Connect your major, interests and goals to any field.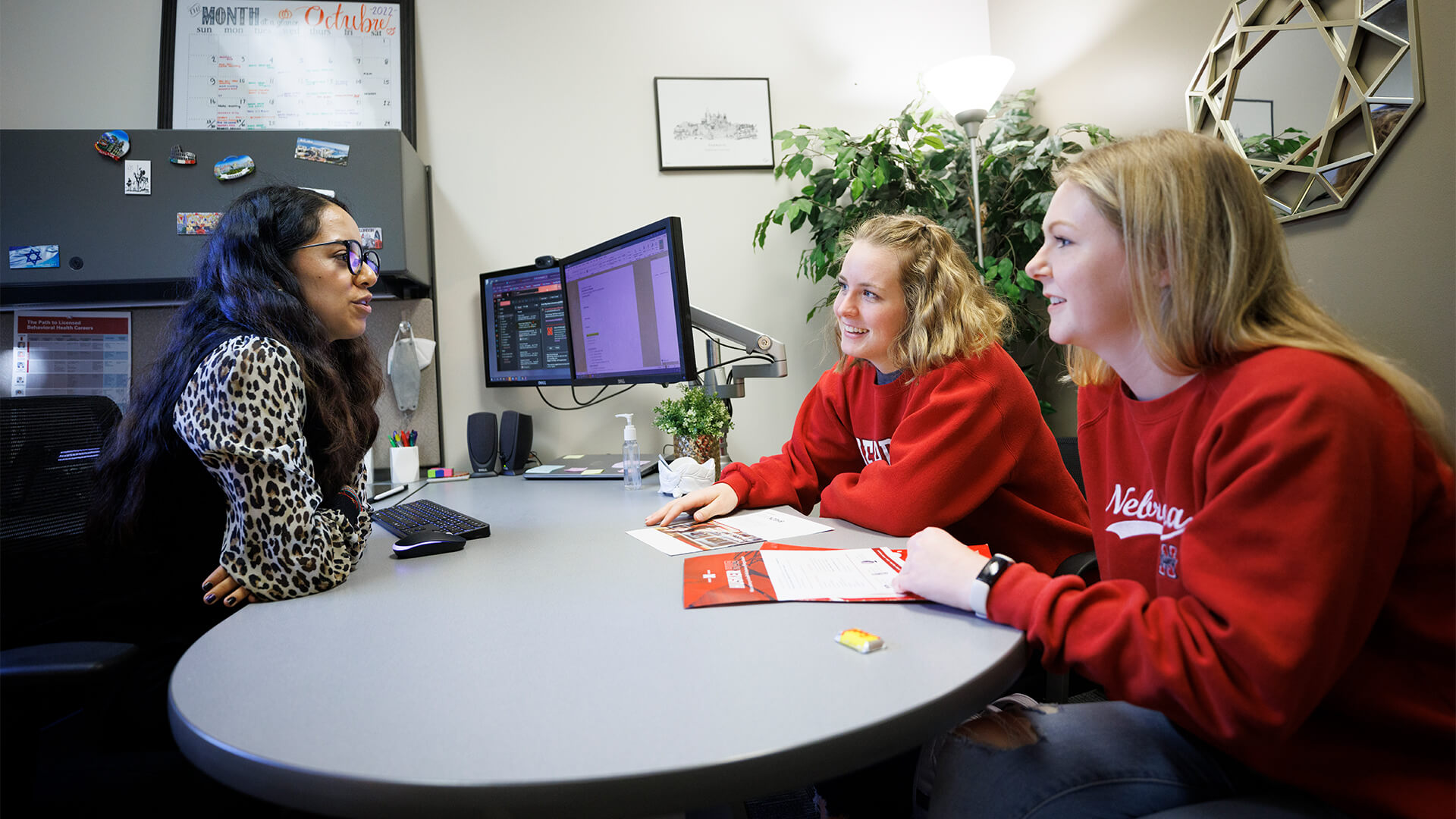 Program Features
Focus and Range 
Dive deep into your Spanish major while taking a wide variety of courses across all areas in the College of Arts and Sciences. Graduate academically well-rounded and eager to keep learning. Use your collaboration and communication skills to address complex problems and make a positive impact professionally and personally.  
1-to-1 Academic Advising and Career Coaching 
Along with your faculty, professional academic advisors and career coaches will help you make a one-of-a-kind degree plan. We are focused on your success, while at Nebraska and after graduation, whether your goal is employment or graduate/professional school. 
Much More Than Language 
A community of scholars, researchers, educators, writers, poets, theorists, humanists, linguists, social scientists, cultural critics, historians, translators, interpreters, businesspeople, leaders of study abroad programs, philosophers, critical thinkers and cultural ambassadors.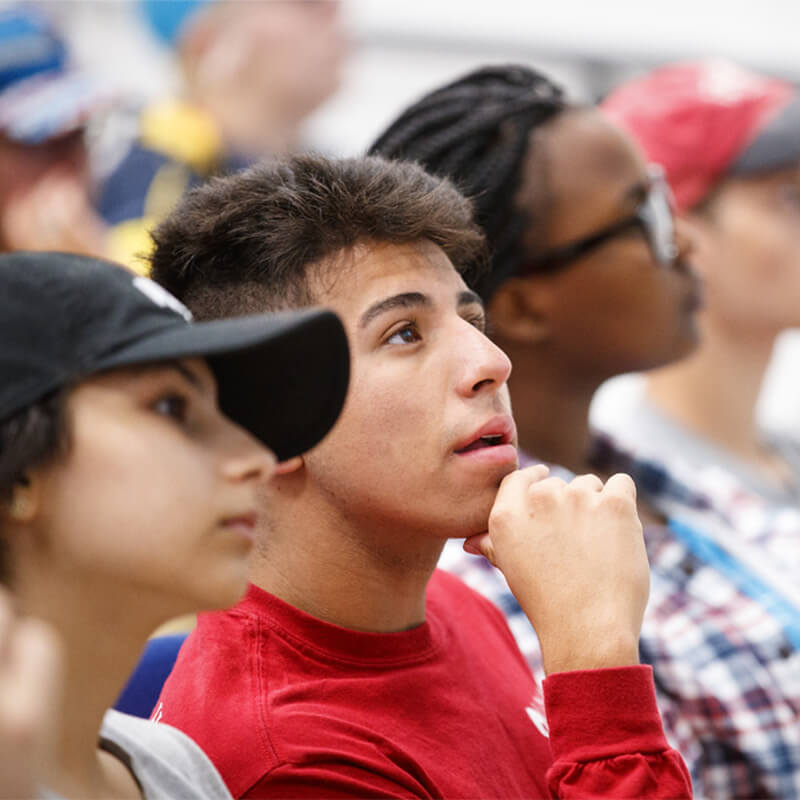 Notable Courses
Spanish for Medicine and Healthcare (SPAN 205)

Spanish communication and professional interactions in healthcare and medicine.
Spanish for Law (SPAN 206)

Analysis of real-life situations related to law in Spanish.
Advanced Writing and Reading for Heritage Speakers (SPAN 300A)

A block course of advanced reading and writing for students who grew up speaking Spanish at home in the context of the United States.
Gender and Sexuality in Hispanic Culture (SPAN 315)

Examination of gender and sexuality in the cultures of Spain and Latin America, focusing on women's studies and feminism, masculinities, sexualities and LGBTQ+ issues.
War and Human Rights in Latin America (SPAN 331)

Latin American culture, with a focus on war conflicts and human rights.
Exile and Migration (SPAN 476)

Analysis of exile and migration in Spain and/or Latin America. Memory, political and national ideology, work, gender and sexuality, and the second generation.
Huskers Do Big Things
Internships
Office of International Affairs intern, UNL International Affairs Office
Nonprofit executive intern, El Centro de las Americas
Language assistant intern, Behlen Manufacturing
Correspondent, USA Today College
First Husker peer mentor, First-Year Experience & Transition Programs
Family strengthening coordinator, Catholic Charities
Careers
Business manager, Kiewit Power Constructors
Client associate, Merrill Lynch
Communications manager, Nebraska Civic Engagement Table
English teacher, Covent Garden English School
Illinois Justice Corp fellow, AmeriCorps
Graduate Schools
Master's degree, Teaching English to Speakers of Other Languages (TESOL)
Master's degree, Nursing, Marquette University
Master's degree, Public Administration, University of Nebraska-Omaha
Master's degree, Spanish, University of Wyoming
Juris Doctor degree, Northern Illinois University
Outside the Classroom
Depending on your major, interests and goals, you can choose to do research, work as an intern, study abroad, become a leader or serve your community. The university's Experiential Learning requirement ensures you have at least one of these transformative learning experiences; students in the College of Arts and Sciences typically complete at least two.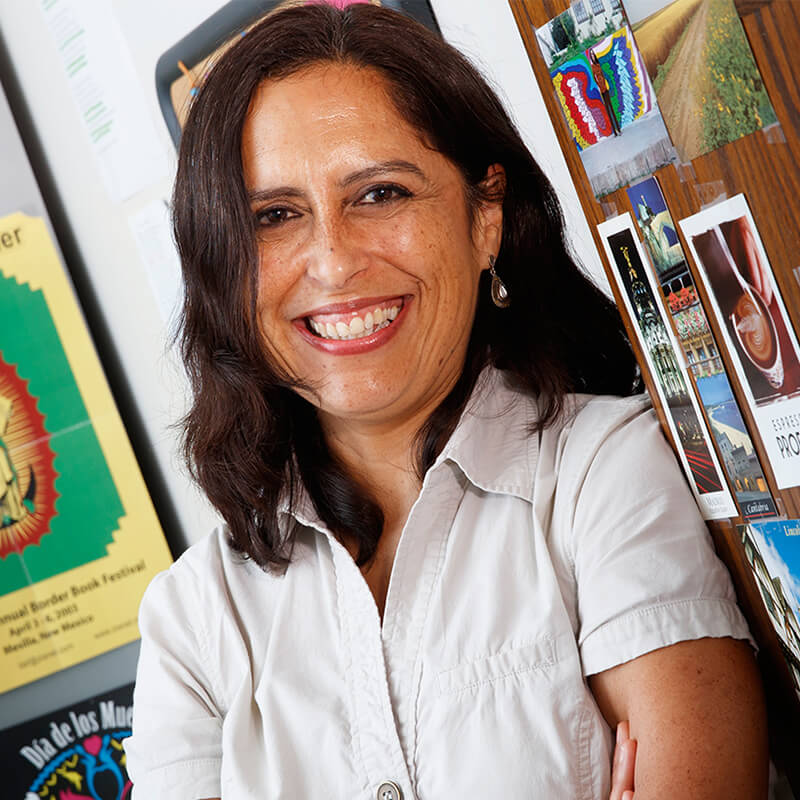 Featured Faculty
Isabel Velázquez, Professor
Dr. Velázquez's research areas include sociolinguistic variation, Hispanic linguistics and bilingualism and language acquisition, with a current focus on linguistic maintenance and loss among Latinx families in the Midwest. A former journalist from Mexico, she is the director of a digital archive that preserves and analyzes correspondence among a family that migrated from Mexico to Colorado and Nebraska during the early twentieth century. She teaches courses in advanced writing and reading.
Academics & Experiential Learning
Our motto is Academics + Experience = Opportunities. Employers and graduate/professional schools are looking for students who have a strong academic background and hands-on experience.
Spanish majors regularly engage in research or internships, and many study abroad or get involved in service or leadership on campus and beyond.
Career Preparedness
CASC 200: Career Development in Arts and Sciences. Explore your interests, abilities and values while identifying career options and preparing to apply for internships, jobs or graduate/professional school.
Community
Join the Spanish Club to connect with faculty, fellow students, alumni and guest speakers.
Tutor your peers in the Language Lab or participate in Spanish Conversation Table.
Have Questions?
We're Here to Help
If you have questions about the Spanish major or navigating the application process, contact us.
Contact Name

Nicholas Gordon

Contact Title

Director of Recruitment

Phone

Email